Prepare Your Car for Winter in Chicago, IL

There are so many great things about Chicago, but let's be honest—winter is not one of them, especially when your morning commutes become a trek through treacherous ice and slush. One way you can alleviate some of this seasonal stress is by doing everything you can to get your ride ready for the weather that colder months inevitably bring. Kingdom Chevrolet is here to tell you how!
Winter Tires
Because tires are the only point of contact between you and the road, they are one of the most important components when travelling conditions deteriorate. Standard-issue tires can shrink when temperatures drop, which often results in improper traction and an increased possibility of losing control while you are at the wheel. You can avoid this danger by swapping them for winter versions. Constructed from materials that resist distortion, these have wider treads for improved stability no matter how many inches Mother Nature has dumped on us.
Oil, Brakes, and Batteries
Even the most experienced drivers know that tires are one thing, but you can do much more to get ready for snowfall. You will also need brakes in order to safely slow your vehicle. If you hear a squealing, or already notice a longer time to bring your ride to a halt, schedule a brake inspection today. We can also take a look at your battery, since it also has to work harder when the mercury falls. And it's not just the spark that gets you moving. You'll need fresh oil to ensure that your engine is getting properly primed and lubricated when your day starts in the icy predawn hours. Make an appointment with our Service Department to take care of these and other important checks.
Service and Tips
The Service Department here is happy to help you make your transportation as ready as it can be. Our mechanics have access to a range of tires, batteries, and oil to top you off and keep you running smoothly. Once you've checked off all these boxes, there are still more steps you can take to account for every eventuality. For example, tweaking your driving style by leaving larger spaces between you and the car ahead will give you plenty of room to stop in wet or icy lanes. It is also a good idea to keep extra supplies in your backseat or trunk, including items like a flashlight, warm gloves, and jumper cables.
Kingdom Chevrolet has your best interests at heart, and we want to help prepare your car for winter in Chicago, IL. Contact us for everything you need before the summer months return!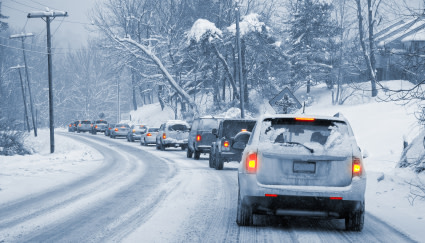 Sales Hours
773-432-3021
| | |
| --- | --- |
| Monday | 9:00 am - 7:00 pm |
| Tuesday | 9:00 am - 7:00 pm |
| Wednesday | 9:00 am - 7:00 pm |
| Thursday | 9:00 am - 7:00 pm |
| Friday | 9:00 am - 7:00 pm |
| Saturday | 9:00 am - 7:00 pm |
| Sunday | Closed |
Testimonials
GOOGLE
4-28-2020
GOOGLE
4-28-2020
CARGURUS
4-25-2020
YELP
4-23-2020
Very Client Conscious
EDMUNDS
4-23-2020
BING
4-23-2020
YAHOO
4-23-2020
GOOGLE
4-23-2020
"Customer satisfaction is the upmost importance here"
DEALERRATER
4-23-2020
GOOGLE
4-23-2020
GOOGLE
4-22-2020
GOOGLE
4-16-2020
CARGURUS
4-13-2020
GOOGLE
4-2-2020
CARGURUS
3-16-2020
CARGURUS
3-11-2020
GOOGLE
3-9-2020
GOOGLE
3-7-2020
CARGURUS
3-4-2020
GOOGLE
2-29-2020
YELP
2-29-2020
GOOGLE
2-29-2020
YAHOO
2-29-2020
Read More