Oil Change Service near Tinley Park, IL
When you're in need of a dealership that you can trust with the maintenance of your vehicle, look no further than Kingdom Chevy. Our onsite Service Department is equipped to handle everything from a quick oil change to a heavy auto repair. Come into our dealership, located at 6603 South Western Avenue in Chicago, IL, and let our mechanics have a look at your precious vehicle.
One of the most important services that needs to be completed on your car every three to five months is an oil change. This golden liquid is what lubricates your engine parts so that they smoothly slide over one another, and prevents debris from entering your engine. Over time, oil begins to lose some of its effectiveness and the pieces of your engine begin to rub against one another, causing friction. When this happens, your engine could overheat, causing permanent damage to your vehicle. Save yourself some time, headache, and money by coming to Kingdom Chevy when you need an oil change.
It's fairly easy to tell when you need an oil change service. Usually, there is a small warning light in your car that glows when your oil levels reach a low point. Of course, a more obvious sign is a grinding noise coming from underneath your hood, which is the sound of your engine parts rubbing together. You'll find the most accurate information, however, in your Owner's Manual, so be sure to consult it for your specific make and model. Typically, you should replace your oil with a fresh batch every 3,000 to 5,000 miles, but that timeline can vary depending on several factors. Your driving habits, weather and road conditions, and even your geographical area, all play a role. Because we experience all different kinds of weather here in Chicago, you'll have to get your oil changed more frequently.
We hope to make your experience with us a pleasant one, which is why we try to provide you with all of the tools you need on our website. Pose a question to our technicians before coming in by filling out our Ask a Tech form. Underneath the Service tab at the top of your screen, you'll find our numerous service specials and coupons that you can use to help offset some of the cost. You even reserve your appointment online. It really is that easy!
For all of your service needs, including an oil change service near Tinley Park, IL, you can trust us at Kingdom Chevy to get the job done. Our mechanics are looking forward to taking care of both you and your vehicle. We hope to see you soon!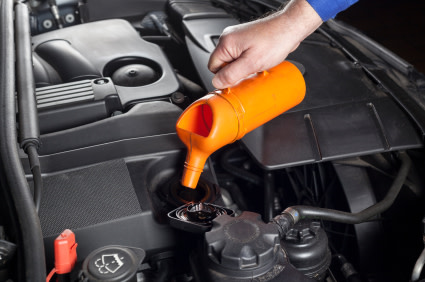 Service Hours
773-432-3001
| | |
| --- | --- |
| Monday | 7:30 am - 6:00 pm |
| Tuesday | 7:30 am - 6:00 pm |
| Wednesday | 7:30 am - 6:00 pm |
| Thursday | 7:30 am - 6:00 pm |
| Friday | 7:30 am - 6:00 pm |
| Saturday | 8:00 am - 5:00 pm |
| Sunday | Closed |
Testimonials
GOOGLE
8-6-2020
GOOGLE
8-4-2020
GOOGLE
7-31-2020
GOOGLE
7-29-2020
GOOGLE
7-29-2020
GOOGLE
7-16-2020
GOOGLE
7-13-2020
GOOGLE
7-12-2020
GOOGLE
7-11-2020
GOOGLE
7-11-2020
GOOGLE
7-11-2020
GOOGLE
7-11-2020
GOOGLE
7-10-2020
GOOGLE
7-9-2020
GOOGLE
7-9-2020
GOOGLE
7-9-2020
GOOGLE
7-9-2020
GOOGLE
7-9-2020
GOOGLE
7-9-2020
GOOGLE
7-9-2020
GOOGLE
7-7-2020
GOOGLE
6-28-2020
GOOGLE
6-26-2020
Read More