Oil Change Service near Addison, IL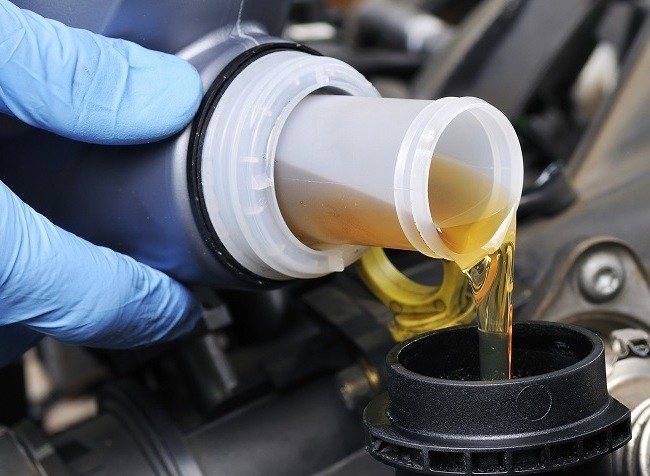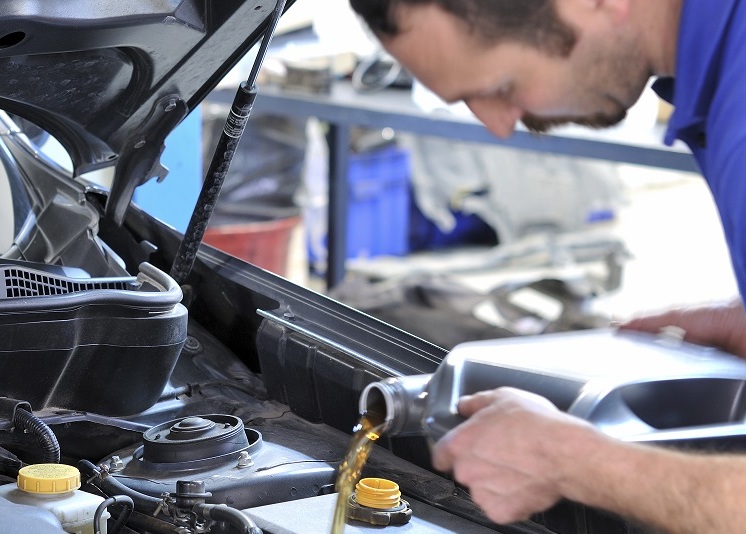 One of the best things you can do for your car is to have the oil changed regularly. Oil keeps the many components of your engine relatively cool and moving properly. We here at Kingdom Chevrolet would love for you to bring your vehicle to our Service Department for a quart or two of lubricant.
Function
You don't need to be a rocket scientist to appreciate the importance of fresh oil in a combustion engine. In addition to reducing friction and facilitating moving of parts, oil also ensures smooth operation by preventing debris, dirt, and other grime from settling in important places in your engine. Now that you know a little bit about how oil helps your vehicle's performance, you'll need to know that even the highest quality oil will need to be replaced after a certain period of time. If your engine's oil is not replaced as necessary, you may hear grinding noises, observe black smoke emitting from the exhaust, or in extreme cases the entire motor could stop functioning altogether. Don't wait until it's too late. We will ensure that your vehicle is a well-oiled machine!
Replacement
Whether the warning light in the dash is glowing or you simply want to establish a maintenance routine, our knowledgeable technicians are here for you. Just because I-355 is backed up, it doesn't mean your engine has to be. Oil changes should occur from around 3,000 to 5,000 miles, depending upon your lifestyle and driving routines. This number is also affected by your location, road, and weather conditions. We have a range of products on hand for your oil change, and will make recommendations as necessary. No need to worry if you don't know everything about oil—that's why we are here.
Service
In addition to oil changes, the Service Department at Kingdom Chevrolet is here for any of your maintenance needs. You can trust the work of our skilled workers—we want to make it easy on you! We are willing and ready to inspect your vehicle from hood to bumper, check fluid levels, or inspect the status of your vehicle's filters based on your individual needs. We also have a fully-stocked Parts Department for any vehicle, particularly Chevrolet models. You should also be sure to check out our Service Specials page and the possibility of saving a couple bucks when servicing your vehicle.
If you're ready for an oil change service near Addison, IL, we hope you'll make us your first choice. Kingdom Chevrolet will be waiting for your visit.
Service Hours
773-432-3001
| | |
| --- | --- |
| Monday | 7:30 am - 6:00 pm |
| Tuesday | 7:30 am - 6:00 pm |
| Wednesday | 7:30 am - 6:00 pm |
| Thursday | 7:30 am - 6:00 pm |
| Friday | 7:30 am - 6:00 pm |
| Saturday | 8:00 am - 5:00 pm |
| Sunday | Closed |
Testimonials
GOOGLE
8-6-2020
GOOGLE
8-4-2020
GOOGLE
7-31-2020
GOOGLE
7-29-2020
GOOGLE
7-29-2020
GOOGLE
7-16-2020
GOOGLE
7-13-2020
GOOGLE
7-12-2020
GOOGLE
7-11-2020
GOOGLE
7-11-2020
GOOGLE
7-11-2020
GOOGLE
7-11-2020
GOOGLE
7-10-2020
GOOGLE
7-9-2020
GOOGLE
7-9-2020
GOOGLE
7-9-2020
GOOGLE
7-9-2020
GOOGLE
7-9-2020
GOOGLE
7-9-2020
GOOGLE
7-9-2020
GOOGLE
7-7-2020
GOOGLE
6-28-2020
GOOGLE
6-26-2020
Read More